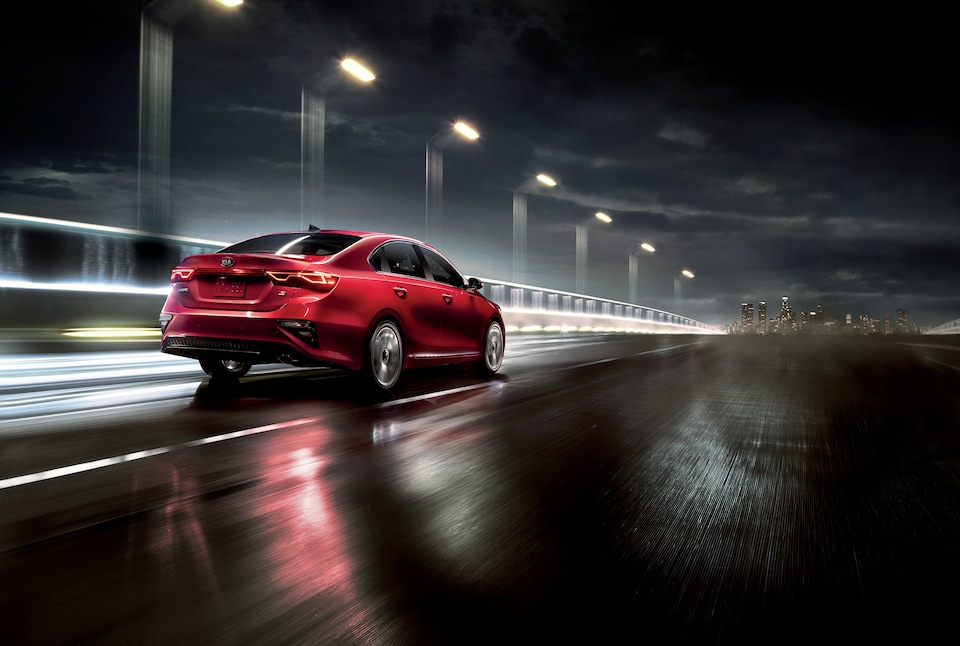 ?
The 2019 Kia Forte offers a lot but for an affordable price. You'll truly be getting the most bang for your buck with the Kia Forte. Kia's industry-leading warranty program will excite you even more with a 10year/100,000-mile warranty. There are four available models, the FE, LXS, S, and EX. Each model offers unique features that will keep you happy both on and off the road. Continue reading to hear more about what the Kia Forte has in store for you.
Bringing Innovation to the Wheel
Forward Collision Avoidance Assist functions to help you stop when you might not react fast enough. This feature can apply brakes in certain situations to help you avoid frontal collisions. Lane Departure Warning keeps track of your lane position and gives you an audible alert if your Forte drifts outside of the detected lane markings. Parking and reverse driving have never been smoother with Rear Park Distance Warning. This feature uses a sonar sensor system that detects obstacles you might not have seen behind you.
It gets better! A radar-based system has been installed to help you maintain a pre-determined distance between you and the vehicle detected ahead of you. Keep yourself cord-free with the Kia Forte's wireless phone charging system. You'll also be able to blast your favorite toons with Android Auto and Apple Carplay.
Reliable
We know the people of Chelmsford love practicality and to save money. With an EPA-est. combined MPG of 35 on FE trim with IVT and 34 MPG for EX trims you'll save money at the pump and go further for longer.
With a sleek design and agile handling, you'll always enjoy a fun ride. Smooth accelerations and tight cornering capabilities, the Kia Forte will give you a unique driving experience that makes it easy to maneuver any road you follow through Nashua, NH.
The 2019 Kia Forte is not only reliable, but it is efficient and offers impressive performance. You'll get the most of every drive no matter the distance. Located just a short drive from Billerica, the Kia Forte is ready for you to test drive.